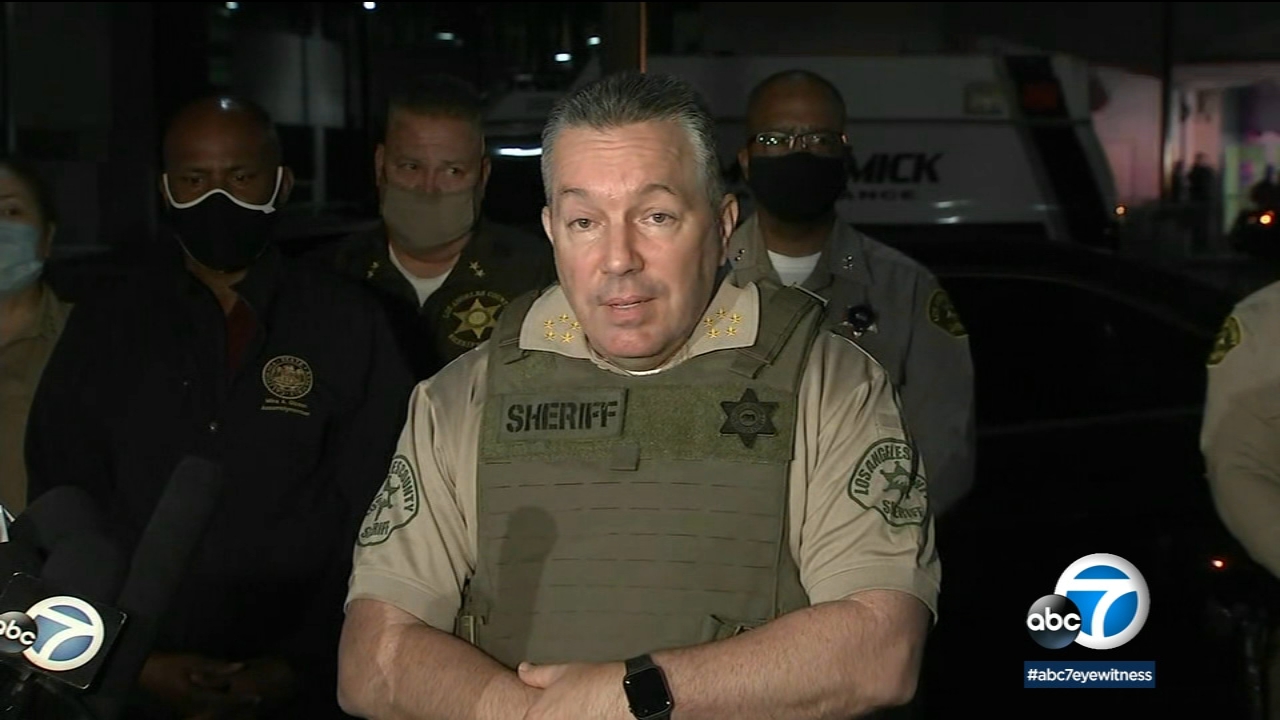 Two Los Angeles County Sheriff's Department deputies who were shot in the head in Compton over the weekend in an ambush caught on video are now in stable condition, according to authorities.
Both officers, one 24-year-old male and the other a 31-year-old mother, received multiple injuries including head wounds. Senior officials within the department have not released the names of the officers but confirmed they are in critical but stable condition and expected to survive.
While the deputies fought for their lives Black Lives Matter demonstrators mobbed the hospital, blocking the entrances while shouting "I hope the bitch dies!" and "You're next!" to other officers outside, according to reports.
Wow. #LosAngeles pic.twitter.com/hXsvJbaPAY

— CIA-Simulation Warlord ?????????? (@zerosum24) September 13, 2020

Witnesses said that the crowd even attempted to enter the hospital at one point. The LASD tweeted a warning to the gathering outside the hospital reading: "To the protesters blocking the entrance & exit of the HOSPITAL EMERGENCY ROOM yelling 'We hope they die' referring to 2 LA Sheriff's ambushed today in #Compton: DO NOT BLOCK EMERGENCY ENTRIES & EXITS TO THE HOSPITAL. People's lives are at stake when ambulances can't get through."
Moments ago, 2 of our Sheriff Deputies were shot in Compton and were transported to a local hospital. They are both still fighting for their lives, so please keep them in your thoughts and prayers. We will update this thread with information as it becomes available.

— LA County Sheriffs (@LASDHQ) September 13, 2020

The suspect caught on surveillance video is still at large. An individual can be seen approaching a patrol car, seemingly unprovoked, and firing multiple point-blank shots into the passenger's-side window before running away on foot as the vehicle was parked outside the Metro Blue station at Willowbrook Avenue and Compton Boulevard.
"That was a cowardly act," Sheriff Alex Villanueva said. "The two deputies were doing their job, minding their own business, watching out for the safety of the people on the train."
"To see somebody just walk up and start shooting on them. It pisses me off. It dismays me at the same time. There's no pretty way to say it."
The department is now offering a $100,000 reward for any information leading to the shooter's arrest. The suspect is said to be a black man roughly 28-30 years old. The LASD says he was dressed in dark clothing and was last spotted heading northbound on Willowbrook Avenue in a black four-door sedan.
$100K REWARD OFFER in Manhunt for Suspect in Ambush Shooting of 2 LA Sheriff's Deputies #Compton #LASD

Call investigators with your tips to 323-890-5500. https://t.co/gFFsQ72niE pic.twitter.com/N2uk4ONXKg

— LA County Sheriffs (@LASDHQ) September 13, 2020

President Donald Trump quickly spoke out to condemn the attack and promised swift justice. The president tweeted "Animals that must be hit hard!" early on Sunday morning.
Animals that must be hit hard! https://t.co/zrOd9ZUl8o

— Donald J. Trump (@realDonaldTrump) September 13, 2020

In another tweet, the president said if the deputies die, the person found accountable should receive the death penalty.
"If they die, fast trial death penalty for the killer. Only way to stop this!," he wrote.
If they die, fast trial death penalty for the killer. Only way to stop this! https://t.co/K3sKh28GjX

— Donald J. Trump (@realDonaldTrump) September 13, 2020

President Trump has been campaigning on a solid message of law and order to get reelected as mobs of people across the country continue to attack citizens and damage property since the death of George Floyd in the custody of Minneapolis police officers in late May.
On Saturday at a campaign stop Trump told crowds that if Joe Biden is elected president, the "rioters, the anarchists win."
Compton Mayor Aja Brown also remarked about the ambush, vowing the city will find the gunman."I am devastated to learn of the tragedy that occurred in our city tonight," he said. "Both deputies and their families will remain in our prayers."
"Once a week, an officer is felled by the felonious act of another person. This is just a grim reminder of that," Villanueva told reporters. "Actions, words have consequences and our job is not getting any easier because people don't like law enforcement."
Anyone with information about the ambush is encouraged to call LASD homicide detectives at (323) 890-5500.