Much to Jared Holt's chagrin, we are not going anywhere and we don't get what Milo is talking about. Yes, we fire people. We ended the news section and we killed shows that weren't working (that's what networks do).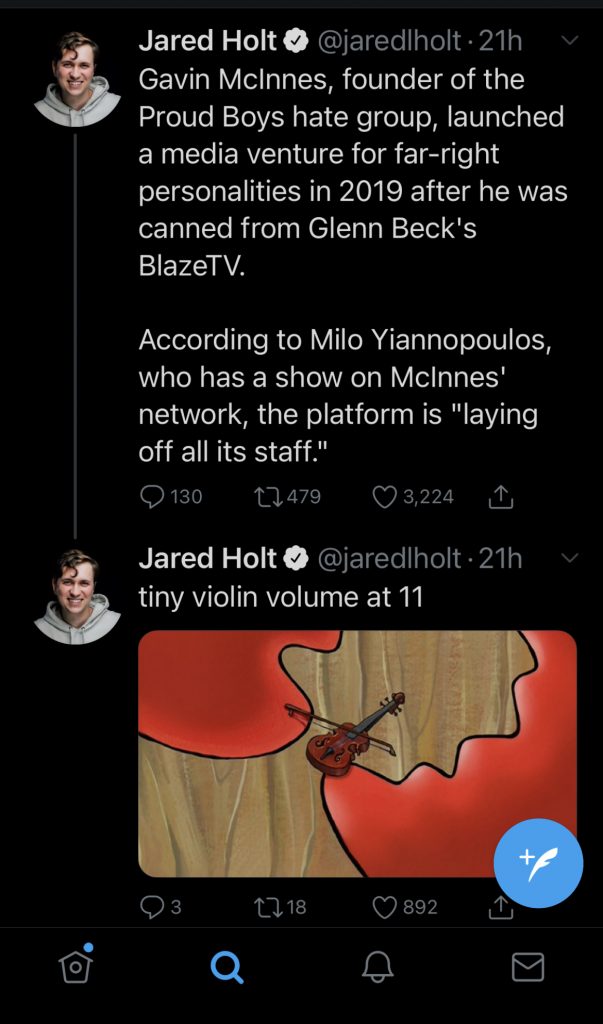 Like many tattle-tale journalists, Jared has it in for us because Gavin called him out.
However, we're hiring far more people than we're firing. We have two new shows this week: Canceled comic Josh Denny is doing a show about next week's news and canceled conservative Gavin Wax is doing a show from the New York Young Republican Club with Isabella Riley called "The Schpiel."
And for the record, we didn't fire Milo. He quit.