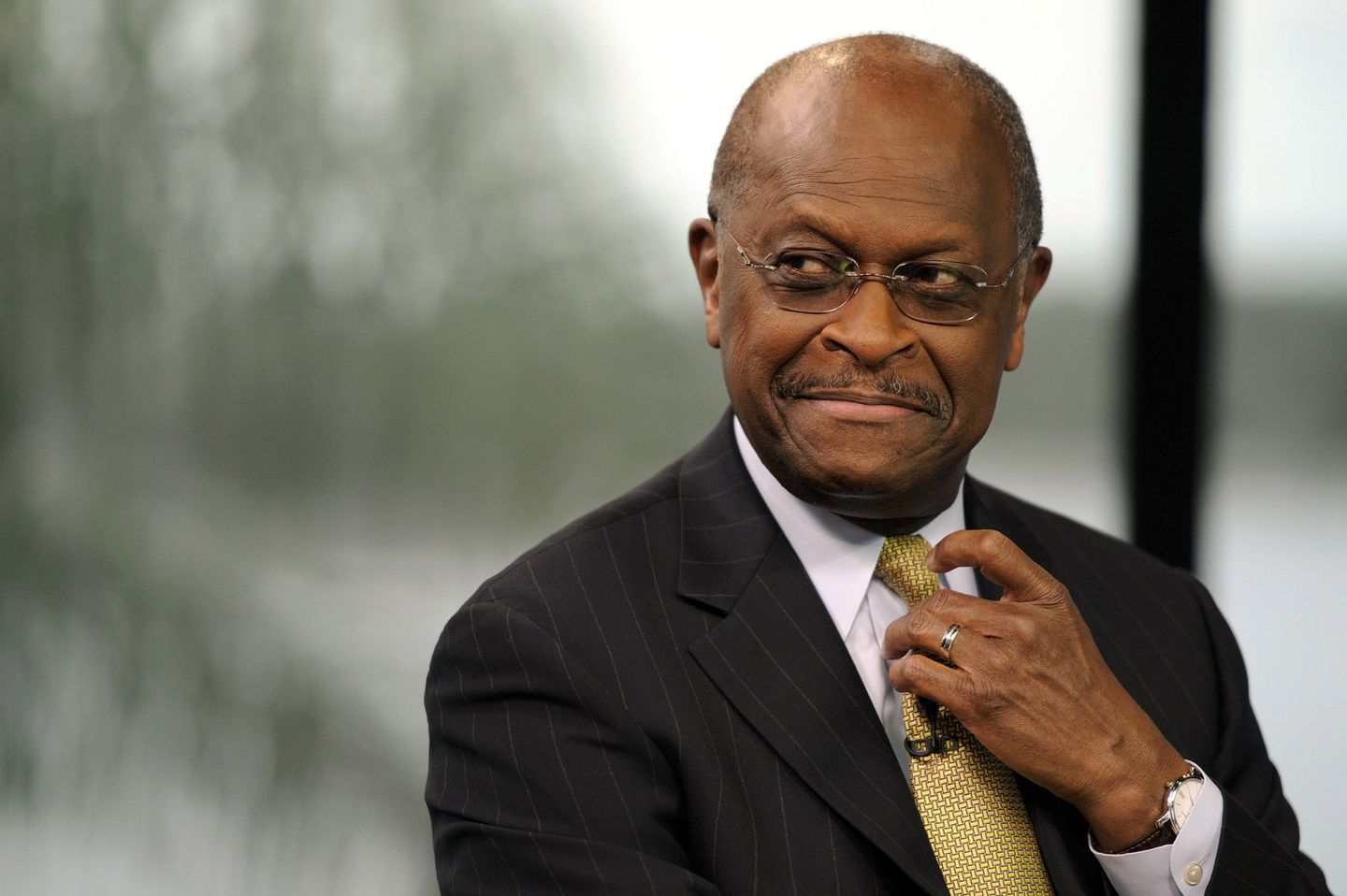 HERMAN CAIN'S DEATH IMMEDIATELY POLITICIZED BY VERIFIED LIBERALS
---
After the death of the American business executive, Navy rocket scientist, and former Republican primary presidential candidate Herman Cain, caused by COVID-19 on Thursday, progressives took to social media to smugly exploit his passing.
Seventy-four-year-old Cain held the co-chairman position of Black Voices for Trump and went to the president's Tulsa rally on June 20th without a mask, triggering gloating leftists to swiftly politicize his death.
Political commentator for CNN and The View Ana Navarro-Cárdenas tweeted, "Herman Cain thought Covid was a hoax, scoffed at wearing a mask. Died of Covid. Bill Montgomery, co-founder of pro-Trump, Turning Point USA, scoffed at virus. Died of Covid. Rep. Gohmert refused to wear a mask. Has Covid. See a pattern? Covid doesn't care about partisanship."
"You have to reach a never-before-seen gutter of soulless bitch, to openly gloat about elderly men dying. Congratulations..." Candace Owens snapped back in Cain's defense, adding "...on the politically expedient death of senior citizens."
Mourners saddened by the loss of Cain flooded social media with sympathies, but others took advantage of the moment to attack the president and his conservative base.
Evan McMullin, the executive director for Stand Up Republic, twisted Cain's passing to label Trump supporters attending rallies as a "science denial Trump cult."
"Herman Cain was hospitalized for coronavirus two weeks after he attended Trump's Tulsa rally without a face mask. He's the first senior casualty of the science denial Trump cult. The question is whether even that can wake others up about the dangers of Trump and the virus," McMullin posted on Twitter.
Editor for Crooked Media, Brian Beutler, jumped on the chance to joke about pizza, in response to an earlier Trump tweet. "Herman Cain's final indignity is Trump hawking some other guy's pizza on the day of his death."
Daily Beast columnist Max Burns said Cain died of an "especially nasty case of the hoax."
Pushing the line even further, while Cain's body was still warm, American Independent editor Kaili Joy Gray and actress Mia Farrow both straightforwardly told their followers that Trump had in fact "killed" Herman Cain.
A reserved tapestry of self-righteous commentators had a more delicate approach but could not pass up the chance to point out that Cain did not wear a mask at the Tulsa rally.
"Just the facts - Herman Cain went to the @realDonaldTrump TULSA SUPERSPREADER rally -no mask. The campaign squashed people close so the crowd would look bigger. They cheered for their President for hours. Cain tested positive for COVID nine days later. Now Herman Cain is dead," MSNBC's Mika Brzezinski posted.
"Herman Cain has died, weeks after attending Donald Trump's Tulsa rally, not wearing a mask," fellow MSNBC personality Joy Reid said before adding "Condolences to his family."
Cain had been fighting COVID-19 in the hospital for the past month. Only days before his death he was staying positive and saying he felt "strong." Cain had health issues in the past, such as being diagnosed in 2006 with stage 4 colon cancer that metastasized to his liver. At the time he fought back after being treated with chemotherapy and was told by doctors he had a 30 percent chance of survival.
President Trump also paid tribute to Cain on Twitter while leaving politics off the table.
"My friend Herman Cain, a Powerful Voice of Freedom and all that is good, passed away this morning," he wrote. "Herman had an incredible career and was adored by everyone that ever met him, especially me. He was a very special man, an American Patriot, and great friend."
Trump later wrote, "Melania and I loved Herman Cain, a great man. Herman, Rest In Peace!"