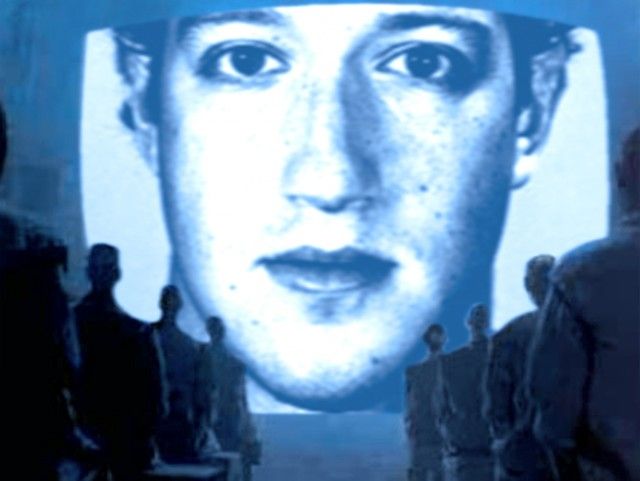 PROJECT VERITAS CATCHES FACEBOOK MODS RED-HANDED; MAGA HATS DELETED FOR 'TERRORISM'
---
New information uncovered in a journalistic sting may be new proof that Facebook is not as apolitical as CEO Mark Zuckerberg wants you to think.
Project Veritas conducted an undercover investigation, using hidden camera footage, which exposes Facebook moderator's unchecked bias. Released to the public last Tuesday, the sting caught moderators admitting to deleting pro-Trump and conservative posts, as well as fessing-up to the company's anti-Trump bias. They even freely spoke about Facebook shadow-banning content, which confirms what less-than-liberal users on the platform have accused them of for years.
CLICK HERE TO WATCH FACEBOOK CAUGHT ON VIDEO.
"Our reviewers work hard to keep our platform safe for billions of users every day," a Facebook spokesperson justified in an email.
"The reviewers' decisions are regularly evaluated to ensure our policies are applied fairly and accurately," said the spokesperson. "We do not promote political viewpoints of any stripe and the comments included in this video are not consistent with our policies. We will be reviewing our training and oversight to make sure these decisions are made consistent with our policies."
The Project Veritas video also featured an interview with Zach McElroy, a former content moderator of Cognizant which is a sourced-out firm Facebook uses as a hall monitor on the site. He confessed that more than three-quarters of content flagged for "civic harassment" are from conservative users.
"I saw a stark contrast between Republican versus Democrats in that queue," McElroy said on camera. "I saw upwards of 75% to 80% of the posts in that queue were from Republican pages, politicians, journalists, and pages that supported the president or supported conservatives."
In the footage Project Veritas acquired, Cognizant employees talked openly on Facebook's censorship policy and how they performed their moderating tasks.
"If you see a conservative post you just get rid of it, right?" an undercover Project Veritas journalist asked the moderator.
"Yes, I don't give no fucks, I'll delete it," an anonymous content moderator boasted.
The team leader for content review, Steve Grimmett, was documented expressing that Facebook is "a very progressive company who's very anti-MAGA." Another unnamed employee professed that it's "common sense" to remove posts bearing #MAGA.
"If someone is wearing a MAGA hat I'm going to delete them for terrorism," another post-moderating comrade made known. Then a team manager is caught on tape affirming: "Gotta get the Cheeto [Trump] out of office."
In front of Congress in 2018, Facebook founder and CEO Mark Zuckerberg said under oath his company does not ascribe to any political bias and is a platform for free speech. Over the past few years since Trump's election, popular users such as Alex Jones, Gavin McInnes, Milo Yiannopoulos as well as other lesser known conservative commentators and private citizens have had their Facebook accounts removed. In some cases, even showing support for banned individuals or posting an article that shows the holder of a banished account in a positive light is enough to get your page flagged, suspended, or permanently banned on the platform.
The video leak shows a Facebook content review leader confirming they group "MAGA" in as a "hate organizations," in the same classification as "Nazis."
The team leader contracted by Facebook content review at another 3rd party company, called Accenture, confirmed that he "spent quite a bit of time looking at pictures of hate organizations, Hitler, Nazis, MAGA, you know, Proud Boys, all that stuff, all day long."
"That's kind of how the moderators are conditioned to think, like, 'Hey, anything that's right-wing, hey it could possibly be on the hate list,'" former content moderator, Ryan Hartwig said, asserting that "there's no left-leaning individuals on that list."
The list Facebook moderators reference is called "Dangerous Individuals and Organizations." It contains names of terrorists and terrorist organizations, as well as neo-Nazi figures, and even names of former German Nazi officials. However this list also marks down popular conservative personalities like banned YouTube commentator Paul Joseph Watson, as well as the multi-racial patriotic men's social club known as the Proud Boys.
On June 23rd Heather King, a Facebook spokesperson, still insisted during a Capitol Hill conference call with the billion dollar social-media giant's Washington office in a transcription obtained by Project Veritas, "With regards to a question related to Project Veritas report. First off is that our reviewers work hard to keep our tack on space for end-users every day, the reviewers' decisions are regularly evaluated, ensure our policies are applied fairly and accurately, not promote any political viewpoint of any stripe and the comments included in this video are not consistent with our policies."
In the past week millions of people, tired of Facebook's and Twitter's inconsistent enforcement of rules, have been creating accounts on alternative free -speech platforms such as Paler, which was trending worldwide.