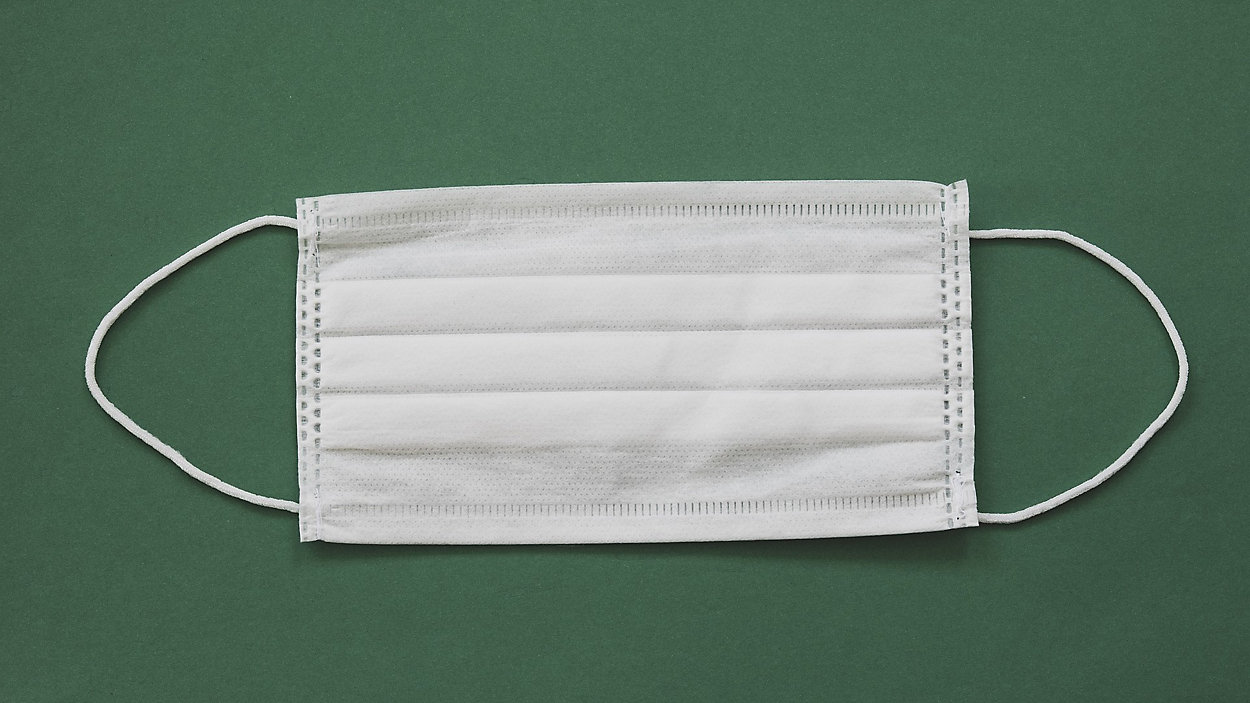 SHERIFFS UNITE IN NOT ENFORCING DEMOCRAT'S MANDATORY MASK ORDERS
---
A group of sheriffs in North Carolina are drawing a line in the sand with legislators over mask orders and telling the governor they believe the mandate is unconstitutional.
North Carolina is included in the sum total of states that have Executive Orders demanding that citizens wear masks in public. People who defy these orders, which include 6 feet of social distancing, can choose to put on a face mask or else face a fine or imprisonment as punishment.
The number of COVID-19 cases has spiked recently, but some people remain skeptical of the official numbers, even believing the states and/or federal officials have their thumbs on the scale. Others, watching the media's round the clock coverage, believe the numbers may be even worse than reported.
Undoubtedly, large numbers of cases benefit Democrats keeping their fingers crossed for a large death toll and slow economy they can blame on Republicans for the election in November.
Democratic Governor Roy Cooper of North Carolina has pushed hard for masks to be worn in public or face consequences. Many elected sheriffs in the state believe the demand cannot be enforced and are refusing to participate in what they see as an unlawful order.
Sheriff of Sampson County, Jimmy Thornton, assured the public on Facebook:
"As Sheriff, it is my sworn duty to enforce laws enacted by our legislature, as well as protect the constitutional rights of all citizens.
It is my belief that Governor Cooper's executive order mandating face coverings by all citizens in public is not only unconstitutional, but unenforceable. My deputies will NOT enforce an executive order that I feel violates the constitutional liberties of citizens.
The number of cases in Sampson County are reflecting higher than other counties in our State. I do encourage and trust that all citizens will take it upon themselves to carry out the necessary precautions to ensure the safety and protection of themselves and those that surround them.
I am not encouraging negligence, but I would like to reiterate that it is not the Sheriff's duty to enforce health related mandates unless court ordered by a Judicial Official or the Legislature."
Ten other sheriffs in the state concurred and posted statements backing Thornton up.
Several law enforcement members in the state of North Carolina feel it's the duty of the Council of State to pass orders which will result in citations or arrest. Law enforcement are also leery of being asked to do all this at a time where protestors and politicians are now calling for "defunding" or "disbanding" police, citing overreach.
Republican North Carolina Lieutenant Governor Dan Forest has stood up for the decision of the sheriffs and responded to the governors order with a letter of his own.
Forest wrote that he feels the governor "repeatedly ignored the law, enacting mandates that selectively target the businesses and citizens of North Carolina without concurrence from a majority of the Council of State. The North Carolina Constitution does not create a unitary executive, but rather disburses executive power throughout the Council of State."
California is now facing a similar issue, with Governor Gavin Newsom issuing a new mask mandate across the state. Five sheriff's departments including Orange, Sacramento, Tulare, Fresno, and Calaveras counties said no to the order, and pointed out already dwindling police resources would be a wasted on such small offenses.
Orange County sheriff, Don Barnes, told the public:
"It is each person's responsibility to wear a face covering and follow other recommended safeguards in order to stop the spread of COVID-19; it is not law enforcement's responsibility to enforce it."
The sheriff's office in Sacramento encouraged people to always be "exercising safe practices," which would include wearing masks, but added it was "inappropriate" to make criminals out of people who disobey the governor's order, reports the Sacramento Bee.
"Due to the minor nature of the offense, the potential for negative outcomes during enforcement encounters, and anticipating the various ways in which the order may be violated, it would be inappropriate for deputies to criminally enforce the governor's mandate," Sheriff Scott Jones declared in a statement.
California has seen a recent rise in cases. This past Friday, Sacramento County noted 1,976 lab-positive cases of COVID-19, and 67 of them were fatal. More than 475 cases and 22 deaths have been found in the Sacramento sheriff's jurisdiction.
The Sacramento Police department also says they will not be enforcing the new orders from the governor and released statement from spokesman Karl Chan that said their "primary focus would be education."
Angela Musallam of Placer County Sheriff's Office added they would not be arresting citizens for disobeying Newsom's either, saying:
"We do hope [people] will take the rule to heart, but we have no interest in arresting or penalizing people who aren't wearing masks in any way."
Placer County will be redirecting complaints about businesses or people breaking the governor's order directly to Newsom's office.