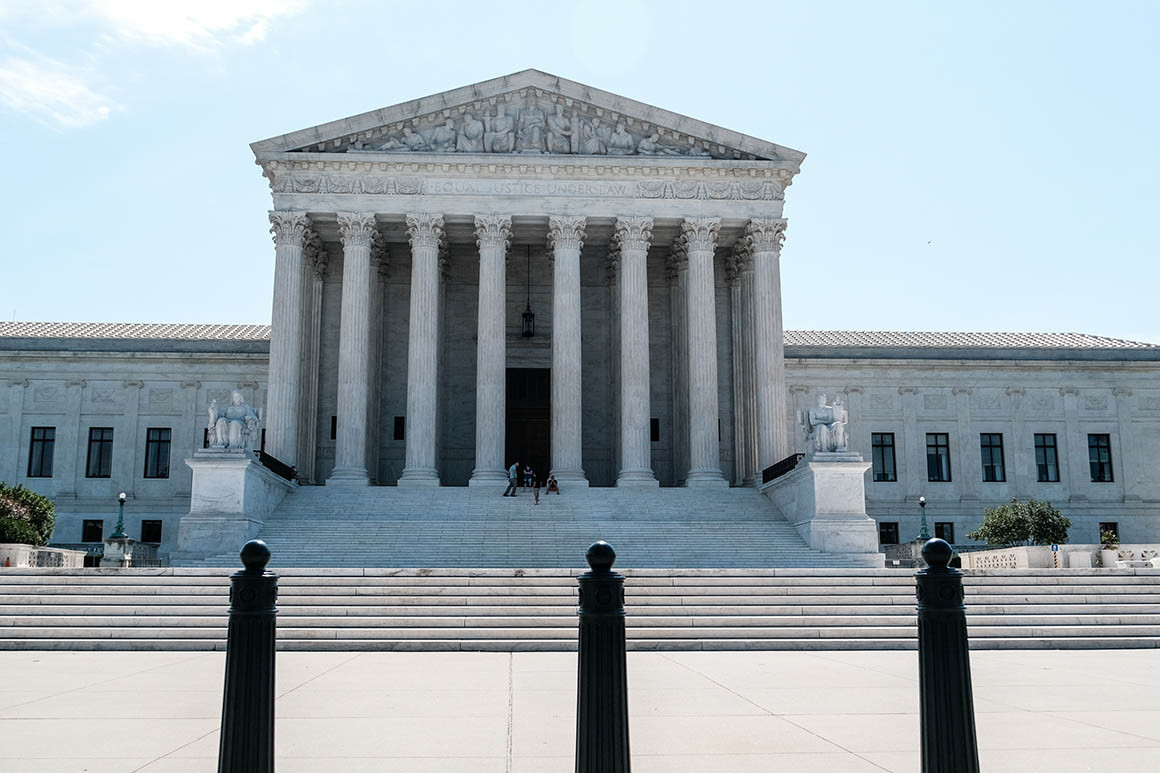 SUPREME COURT STRIKES DOWN LOUISIANA LAW LIMITING ABORTIONS
---
The U.S. Supreme Court struck down a Louisiana law regulating abortion clinics, reaffirming their commitment to abortion rights. Chief Justice John Roberts, a George W. Bush appointee, joined the four liberal justices in the decision.
The overturned law required doctors who performed abortions to have admitting privileges at nearby hospitals was a violation of the landmark Roe v. Wade decision. The court's decision comes as a surprising blow to conservatives who thought the new center-right majority with two President Trump's appointees would start to wither away abortion access.
Chief Justice Roberts was the key vote in the 5-4 ruling and believes that the Texas case was wrongly decided but believes the court should stand by its previous decisions. "The result, in this case, is controlled by our decision four years ago invalidating a nearly identical Texas law," Roberts wrote.
The majority opinion was penned by Justice Stephen Breyer said, "consequently hold that the Louisiana statute is unconstitutional." Breyer added later: "The evidence also shows that opposition to abortion played a significant role in some hospitals' decisions to deny admitting privileges.
Justice Clarence Thomas wrote the dissenting argument and said Roe v. Wade should be revisited. "Roe is grievously wrong for many reasons," Thomas wrote. The conservative justice believes that there is no constitutional basis for a right to abortion in the 14th amendment. Justice Thomas stated: "Today a majority of the Court perpetuates its ill-founded abortion jurisprudence by enjoining a perfectly legitimate state law and doing so without jurisdiction."
Many liberals were fearful that this Louisiana case would be the first opportunity for the conservative majority to start restricting abortion access. Although Roberts upheld the law, the Chief Justice left an opening for other states. In the footnote, he said the "validity of admitting privileges law depends on numerous factors that may differ from state to state."
University law professor Stephen Vladeck said, "the chief justice's narrower opinion implies that states making different arguments in different cases might be able to justify similar restrictions going forward. In that respect, the chief justice may have sided with abortion supporters today, but their victory may be short-lived."
Although many on the left are cheering the decision, the Center for Reproductive rights commented on the case. "We're relieved that the Louisiana law has been blocked today, but we're concerned about tomorrow," said Nancy Northup, the group's president, and CEO.
The ACLU issued the following statement on the decision:
"We are tremendously relieved that the Supreme Court has struck down this law that would have decimated access to abortion in Louisiana – but this fight is not over. Coming just four years after the Supreme Court struck down a nearly identical law, today's 5-4 decision is a chilling reminder that the fundamental right to abortion remains on tenuous ground. As politicians continue to wage an all-out war on abortion access here in Louisiana and across the country, these restrictions disproportionately impact Black and Brown communities – putting their health and their bodily autonomy further at risk. This decision should motivate all of us to stay in the fight against these politically-motivated attempts to block people from care – and hold our elected officials accountable for ensuring reproductive freedom for all."
New Orleans Mayor LaToya Cantrell issued the following statement:
"Today's Supreme Court decision is a victory for reproductive justice and individual liberty. I've stood side by side with my sisters and brothers in this fight since we started the process of bringing a Planned Parenthood clinic to S. Claiborne Avenue and I will continue on that path. The law is clear: women have a right to their own bodies and the private choices they make. Further, the continued attacks on health centers hurt low-income residents, communities of color, and those who live in rural areas who seek birth control, mammograms, pap smears, vasectomies, and much needed resources and information. All of our people have a right to accessible medical care. Congratulations to everyone who worked so hard on this effort."
It appears that Justice Roberts has assumed his new role as the court's swing justice, replacing Justice Anthony Kennedy, who retired.